Rigger Gloves
(3 products)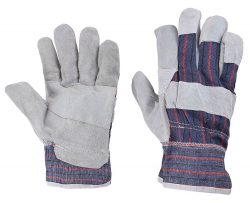 Economy Rigger Gloves
View Product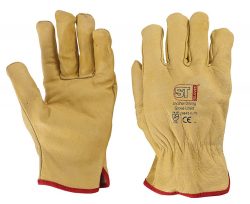 Quality Hide Lined Drivers
View Product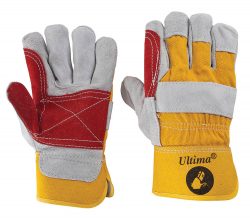 Riggers Gloves, High Quality - Red / Gold
View Product
Driver and rigger gloves are essential in any workman's kit. At OnSite Support, we offer a selection of high quality driver and rigger gloves to meet all your workplace needs. These gloves are used for general handling and other industrial applications. Rigger gloves are a popular choice in construction where there is a lot of manual work, while driver gloves are especially good for vehicle handling.
Both are tough, durable and have a great deal of resistance so are perfect to be used over a long period of time. All of the rigger and driver gloves in our range are made from superior quality leather and come with vein patch protection to ensure that you have additional protection while on the job. If you're looking for extra protection, our high quality rigger gloves feature double palm and thumb protection. As with all our products, we ensure that our range of professional, high-quality safety gloves adhere to the highest standards.
Our team of experts will be happy to advise should you need more information on the best options for you, just call us on 01293 744 710.