Recognising the challenges faced by women in construction, safety expert OnSite Support is delighted to share our full range of women's PPE.
View our Women's Range Brochure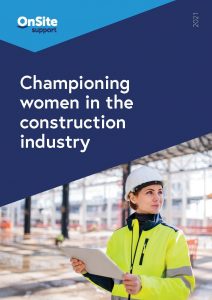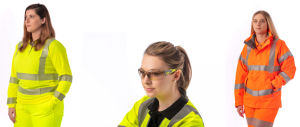 According to Go Construct, a sizeable 37% of new employees choosing construction after university are women and approximately 14% of all construction industry professionals are now female. As a business, OnSite is ahead of the industry in which it supplies PPE, consumables, site welfare and equipment, in terms of gender diversity, with female employees accounting for 30% of its workforce, and plans to increase this by 10% in the next 10 years.
OnSite Support puts people at the heart of everything it does, delivering safety, welfare and site equipment for all involved in the construction trade. As part of this effort, the company is ensuring that a particular focus is placed on supporting women through its promotion of female professional development and gender-specific product ranges.
Unlike traditional unisex-style PPE garments, the company's gender-specific products provide a better fit and are therefore more effective. OnSite will double the items available in the female range within the next five years. In fact, the company is adding more than 15 new products this month alone to mark International Women's Day, with certain percentage from the total profits from the range being donated to a charity that supports women.
Moving forward, OnSite is also committed to providing opportunities for women and celebrating their success stories.  Each year, the company is looking to employ two apprentices and will ensure at least one woman is offered one of the apprenticeship opportunities.  In addition, while the achievements of its people are championed regularly internally – the company will ensure that its female employees are recognised for their achievements every year on International Women's Day.
Warren Lynes, Managing Director at OnSite Support commented: "International Women's Day gives us an opportunity to reflect on our ongoing support of women in our business and the wider construction industry. As a company, we are very proud to outperform the industry average, in which we offer our products and services to, but there is always more we can do. Now, with this new package of support measures, for women joining and forging a career path within our own business, alongside our recommitment to our women's range – we're doing exactly that."