PowerCap Infinity: complete protection for construction workers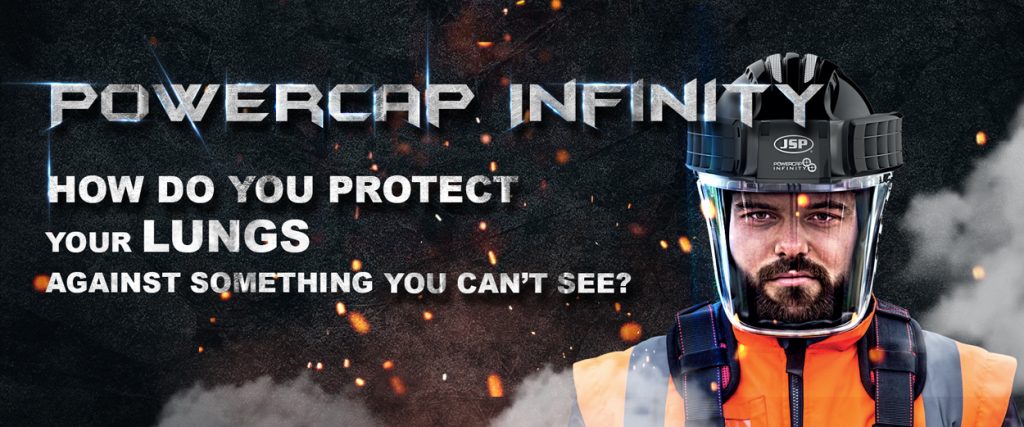 JSP's new PowerCap Infinity system, comprising a powered air-purifying respirator, safety helmet and face shield, offers unprecedented protection for construction workers in the most challenging environments.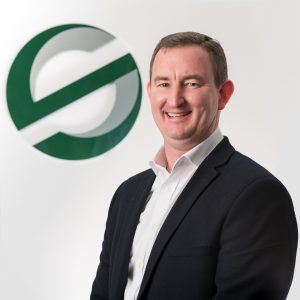 Inhalation of harmful dust is one of construction's biggest killers. The Health and Safety Executive statistics for 2016/17 revealed that exposure to dust causes 12,000 lung disease-related deaths a year, many of them in the sector. Of these, about 800 are caused by exposure to respirable silica, second only to asbestos.
The PowerCap Infinity is suitable for virtually any construction activity, particularly where maximum protection is needed against harmful dust generated during demolition, from working with concrete, brick and stone and from mixing concrete and grout. The system is particularly suited to tunnelling and underground projects and on the railway, for vehicle maintenance and cutting metal tracks.
"Typically, when working with materials that can generate harmful dust, there are two options: either to wear a separate mask, helmet and goggles or to use powered respiratory protective equipment [RPE], which may, or may not, combine all three pieces of kit," explained OnSite Support Sales Director Damian Lynes.
No need for face-fit testing
"Wearing three types of protective equipment can create gaps where dust can get in, so face-fit testing is needed to ensure the helmet, goggles and mask work together to provide complete protection. This is time-consuming and requires regular checking. Additionally, having three different straps can get uncomfortable pretty quickly; if the wearer makes adjustments, protection can be compromised."

Powered RPE is a better option, but still requires face-fitting and most systems comprise a head unit supplied by a separate, belt-mounted blower pack. Hoses can restrict head movement and can be cumbersome, particularly if the wearer is getting in and out of vehicles or working in confined spaces, such as when cleaning and maintaining rail stock.
"The PowerCap Infinity is the only air-fed respirator on the market that is truly self-contained, with no separate battery or blower pack," Lynes said. "Weighing just 1.1kg, it does not require face-fit testing, can be put on in less than 15 seconds and can be used with little training. It offers four-in-one protection, if the optional ear defenders are fitted, with maximum manoeuvrability, vision and comfort.
"An added benefit is that in the summer months and in hot working environments – such as tunnels and underground spaces – the unit provides cooling air to the wearer, making work a bit more bearable."
Maximum protection
The system is fitted with high capacity HEPA (High efficiency particulate air) filters, giving it an Assigned Protection Factor, or APF, of 40, the highest possible; an APF of 20 is the minimum requirement to protect against silica dust.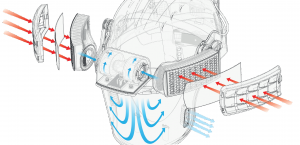 PowerCap Infinity's visor offers Grade B impact protection, which means it can withstand small objects travelling at up to 120m/s, for example aggregate particles thrown out of a mixer when mixing concrete, grout or other materials.
The system will be of particular benefit on tunnelling projects, protecting workers from the large amounts of dust generated during drilling and blasting and excavation. It can also keep operatives from harm during shotcreting, which can also be particularly hazardous, with wet concrete and reinforcing fibres being put into the atmosphere.
Giving wearers maximum visibility is also of prime importance on tunnelling projects. PowerCap Infinity has a wide visor and optimal air flow design, which prevents misting.
Detectable warning alarms
Uniquely, it has a heads-up display and audible alarms to warn of filter condition and battery life – warning systems are often positioned on the user's waist, making them difficult to hear in noisy environments. The unit's rechargeable battery delivers a minimum of 160 litres of air per minute for up to eight hours.
Suitable for all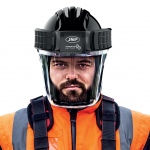 PowerCap Infinity is also one of the few products on the market that can be used by those with facial hair and caters for different face shapes and sizes. "Masks are typically made in one size and are designed to fit relatively large faces, making it difficult, for women in particular, to find
one that fits well," Lynes explained.
The system is also very easy to maintain: the visor, helmet, harness strap, filters and drive unit – can be removed for cleaning and replacement.
PowerCap Infinity is now available to buy from OnSite Support. We offer a 100% satisfaction guarantee, backed by demonstrations and training sessions, if required, to ensure you get the most from this innovative piece of RPE.
For more details, call us on 01293 774 710 or email: sales.support@onsite-support.co.uk
Hear more about the PowerCap Infinity and benefits it offers for your company