There's a better way for large contractors to manage PPE & Consumables. Here's how…
PLUS uses existing data and analysis to manage PPE and Consumables more effectively, not just at purchase, but across the whole life of the products you buy.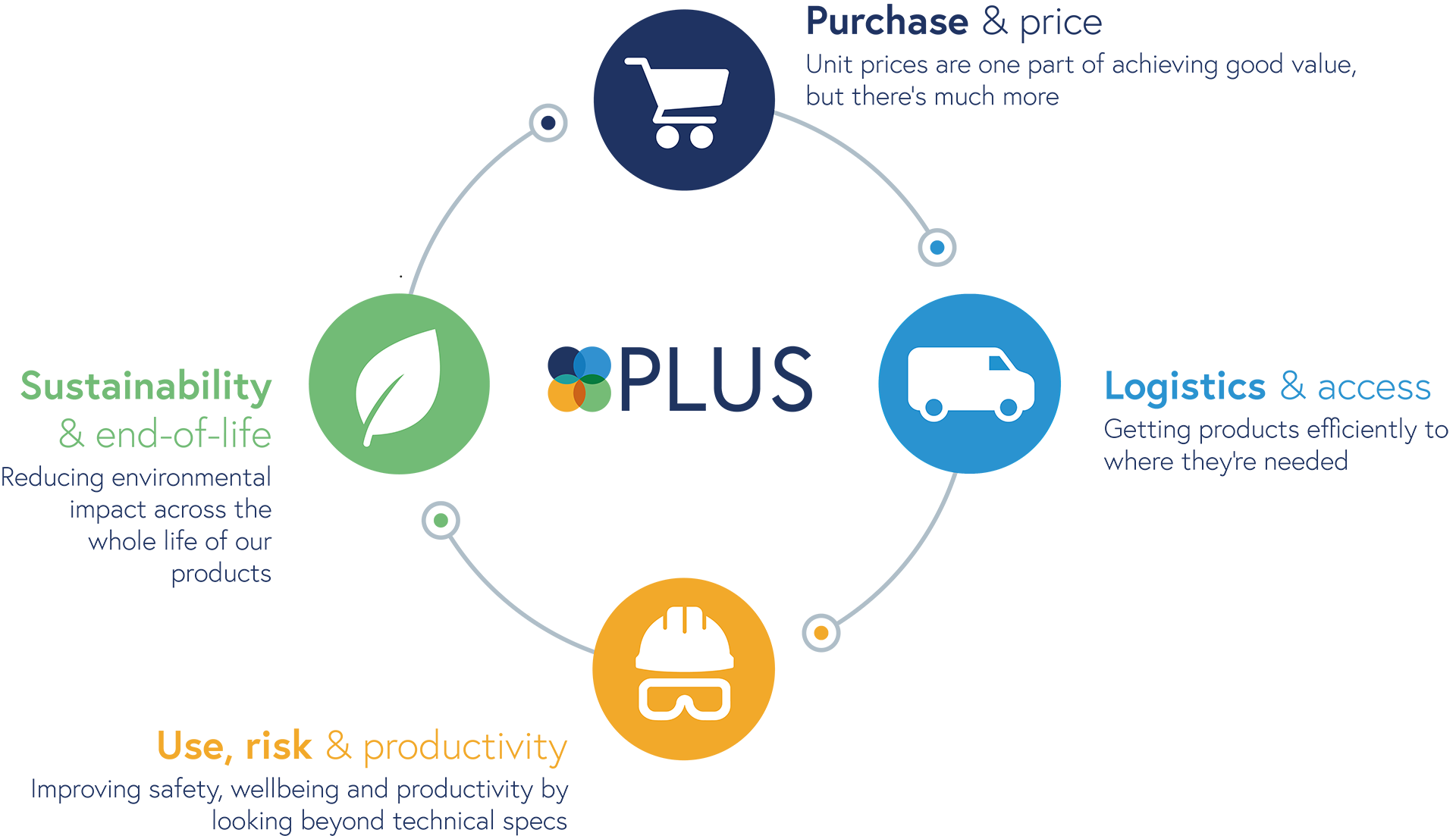 We'd love to tell you more about the PLUS programme and how it could help your business.