PLUS – The future of supply
Here at OnSite Support we are constantly evolving to meet and exceed our clients needs. One of our latest innovations is our PLUS programme which uses big data to capture granular details of our clients ordering and usage habits.
From here, we work with our clients to provide meaningful insights into their buying and utilisation. We identify efficiencies, optimise processes and support our clients to roll out initiatives that have a direct bearing on the bottom line and costs associated with purchasing PPE and site supplies.
We can and have reduced clients scope 3 CO2 emissions through OnSite by over 25%, nearly eliminated certain types of plastics from their supply chains (eg. plastic 7) and significantly reduced their hidden costs associated with purchasing.
Morrisroe are one of the latest clients to benefit from this collaboration – For full details and a case study, see here.
OnSite Support are proud to offer our larger customers free access to our PLUS programme, please get in touch to find out how we can support your organisational goals.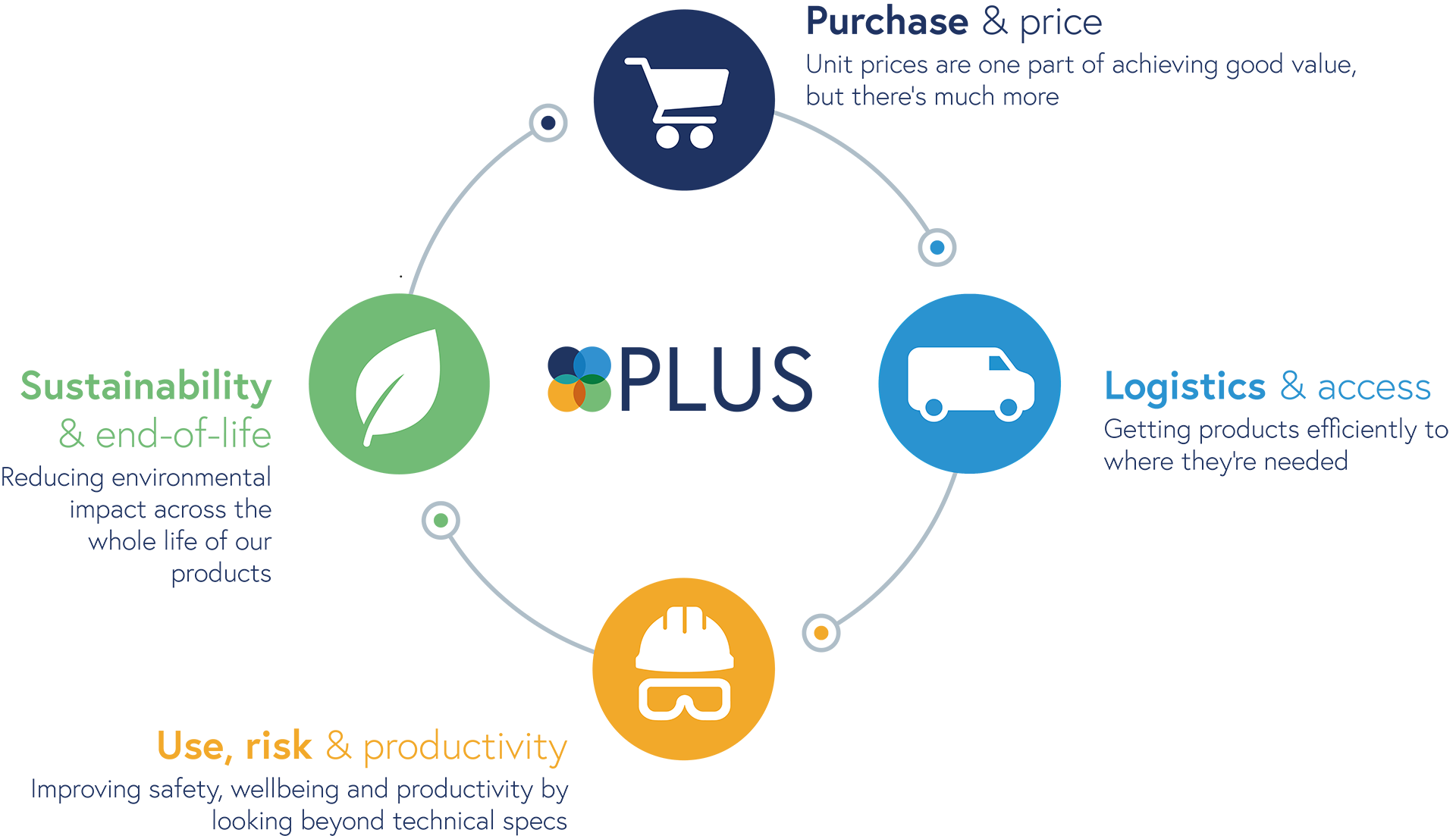 We'd love to tell you more about the PLUS programme and how it could help your business.