About Us


At OnSite Support our vision is to be the leading experts in construction safety and site support, whilst maintaining excellent ratings in customer service. Keeping our values at front of mind we strive to make a difference for effectiveness, excellence, commitment and innovation. We believe both our vision and our values help us to achieve our mission 'Supporting Construction'.
We provide a quality range of safety, welfare, site equipment, tool and engineering products for the construction and engineering industries. Our Constructor products focus on providing you with what you need, whenever you need it. We know that safety on your site is paramount and our Fallproof range was created to provide tethered tools while working at height.
Our team is dedicated to solving client problems, having that attention to detail, and going the extra mile to make sure you are satisfied. No matter what the product, our team is made up of industry experts and they possess a wealth of knowledge and are only a phone call away.
As you progress through the OnSite processes you will encounter the 'OnSite Experience'. This culture is based around five key factors; Knowledgeable staff, honesty, friendliness, helpfulness and positivity. These factors influence everyday life at OnSite, and we are more than willing to embrace you in our culture.
OnSite Support is, in fact, the only support solution you need. Contact us for more information.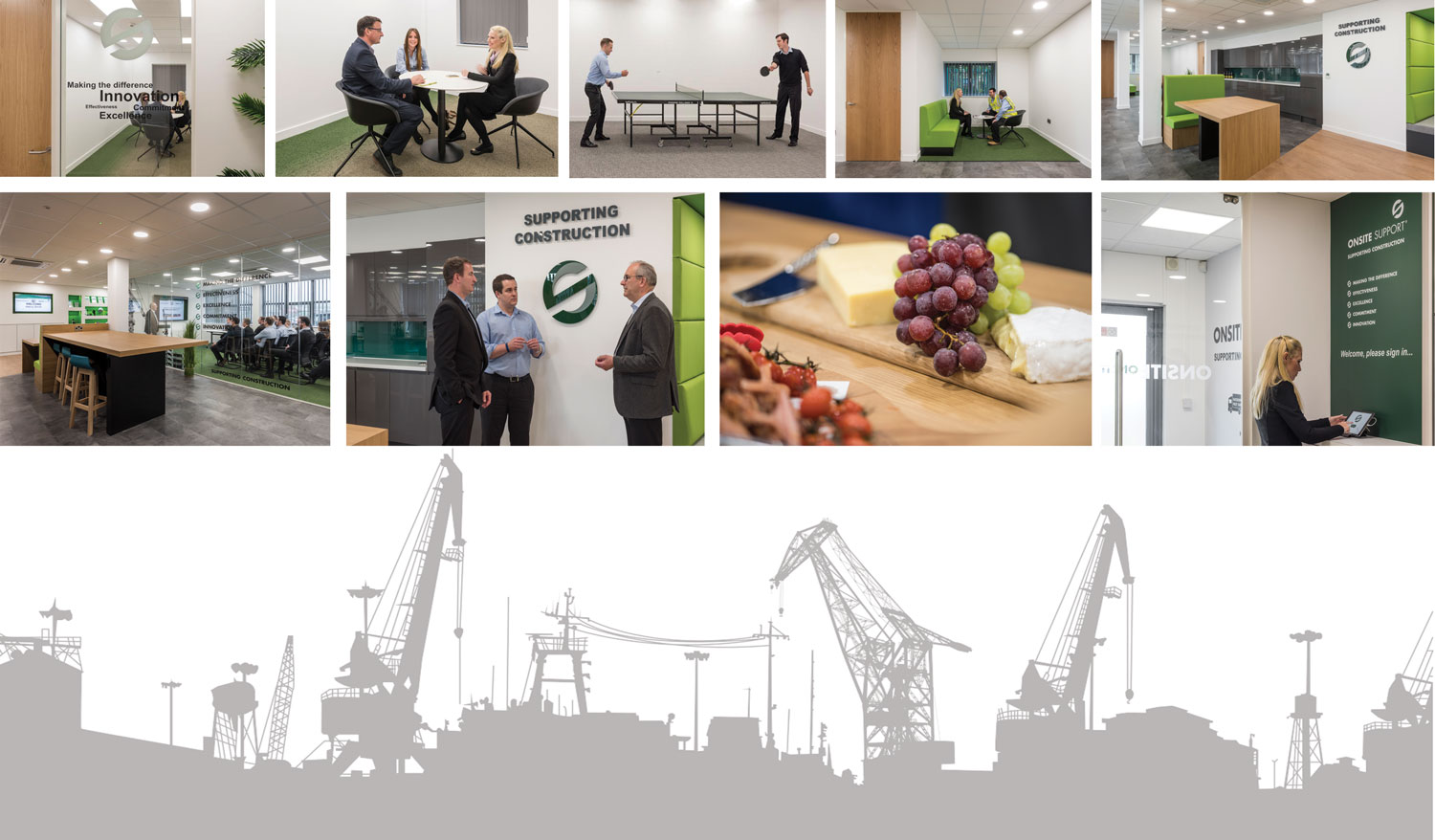 London Same day and Nationwide next day fully tracked deliveries
24/7 Online shop and unique online ordering system with an extensive range of products to suit your needs
4,000+ stock lines and £2.5m worth of stock stored in our own warehouse
Industry experts with flawless product knowledge only a phone call or visit away
7am – 5pm dedicated customer support
Trade counter open 6am – 5pm week days
Family owned with 40 years experience
Personal touch whilst still servicing national clients. The 'OnSite Experience'
Single distribution hub allowing maximum control and elimination of part shipped deliveries
Tailored site training and tool box talks by industry specialists
Own branded Fallproof and Constructor branded range of products
Continuous product development to identify cost savings for the client
Open an account with us today to start ordering your safety, welfare and site equipment.
Please click below to access the certificates we hold:
Constructionline Silver Certificate 2018