Shine a light
Choosing effective and energy-efficient LED lighting for construction sites can help ensure workers stay safe and well day and night, and can save money at the same time, says OnSite Support Group Technical Manager Anthony Ralph.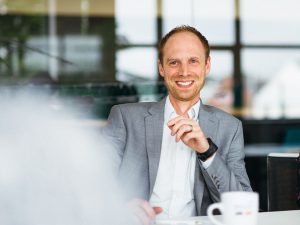 It is obvious that avoiding hazards on a construction site is made much easier when those hazards can be seen. This is a particular issue as the nights begin to draw in but, with many major sites running 24 hours a day, providing adequate lighting is a key consideration all year round.
Aside from accidents, poor lighting can have a detrimental effect on people's health and wellbeing, causing eye strain, migraines and headaches, for example. There is a financial cost too: efficiency and productivity can fall and staff may have to take time off through accidents, injuries and ill-health.
The two main sources of guidance for lighting in the workplace are the Society for Light and Lighting's Code for lighting (published by the Chartered Institution of Building Services Engineers) and the Health and Safety Executive's Lighting at work (HG38). While the former covers all aspects of lighting, HG38 is probably the most relevant for construction sites.
According to HG38, lighting should:
Allow people to notice hazards and assess risks
Provide enough light for the working environment and the task
Enable people to see properly and discriminate between colours (particularly important with safety warnings)
Not cause glare, flicker or stroboscopic effects
Not create big differences in light within an area or between adjacent areas
Meet any special needs of individuals
Not pose a health and safety risk itself
Be positioned to allow safe maintenance, replacement and disposal
Include, when necessary, suitable and safe emergency lighting.



Guiding lights
The SI unit of luminous flux – the quantity of light emitted by a lamp – is a lumen. Lighting guidance typically gives a recommended level of Illuminance (the level of light on a surface) for a task, measured in lux (lx), where one lux equals one lumen per square metre.
While the HSE does not give lighting guidance for specific construction tasks, it does make recommendations for movement of people, machines and vehicles outside and "rough work not requiring any perception of detail eg construction site clearance, excavation and soil work".
HG38 recommends that for these tasks, lighting should provide a minimum of 20lx and an average of 50lx.
However, many construction tasks do require 'perception of detail' and, while these are covered in HG38, by a general recommendation of a minimum of 100lx and an average of 200lx for work areas, no specific construction tasks are mentioned.
Construction industry knowledge website, designingbuildings.co.uk (which is supported by a range of UK industry bodies), does provide more specific guidance, however, recommending 50lx for concreting; 100lx for carpentry, joinery, bricklaying and plastering; and 200lx for decorating and site offices.
The case for LED
Different light sources (eg halogen bulbs, fluorescent tubes or LEDs) have varying characteristics, which include the quality, colour and shape of the light cast, energy efficiency, lifespan and cost.
LED lighting has not been widely adopted by the construction industry for sites but offers a number of advantages over conventional lighting systems, namely:
Energy efficiency: LEDs are 95% efficient, compared with 5% for halogen bulbs and 85% for fluorescent tubes, so they consume far less energy.
Light colour: LEDs can produce 'whiter' light, providing high contrast, which makes them perfect for work requiring high levels of detail.
How the light is cast: Light from LEDs is more focused than halogen bulbs or fluorescent tubes and so can appear much brighter (another reason why LEDs are ideal for detail work).
Lifespan, repairs and maintenance: LEDs can last up to 11,000 hours, compared with 2,000 and 4,000 hours for halogen bulbs; are more robust and there are no bulbs to break. This means they are low maintenance and there is less chance of damage, both in transit and on site.
Safety: LEDs do not get hot, as almost all the energy is converted to light, making them much safer.
Cost: While initial costs of LEDs may be higher than conventional lighting, prices are falling and whole-life costs are far lower.

We are here to help
We offer a comprehensive lighting range, from 110V wired lights to high powered battery solutions, including a number of LED products.
Speak to one of the OnSite team, who will be happy to help you plan and specify the most appropriate lighting for the task in hand, to ensure your workers remain safe and well, wherever and whenever they are working.