Supporting women's health and safety in construction

In celebration of International Women's Day this year, we are delighted to announce a brand new area of our website, which is dedicated to our growing range of women's PPE; including safety footwear, eyewear, hand protection, high-visibility clothing and respiratory protective equipment.
An estimated one million women are expected to be working in Science, Technology, Engineering and Mathematics (STEM) roles by 2020, many of them in construction. The number of women in the sector continues to grow – about 13% of the workforce is female – but many still struggle to find suitable protective clothing and equipment tailored specifically for them.
Women report having to wear men's trousers and jackets with legs and arms that are too long, so they have to be rolled up to prevent tripping or to stop them getting caught in machinery, whilst also potentially obscuring hi-visibility strips. Even the smallest safety boots available are sometimes too big and not fitted correctly, causing discomfort. In addition, hard hats, safety glasses and ear protectors that are not fitted correctly, provide inadequate levels of protection which impacts on health and safety compliance.
Even when women's options are available, choice can be restricted to one style of boot or jacket, for example.
Respiratory Protective Equipment is a particular issue, as masks often come in one size, designed to fit relatively large faces. Correct fitting of RPE is critical, if workers are going to be protected from harmful dust – one of the biggest killers in construction – but relies on suitably-sized masks in the first place.
At OnSite Support, we believe that, if construction is to encourage more women into the industry, they must have easy access to a wide choice of safe, well-fitting and comfortable workwear and protective equipment. Research has shown that if PPE feels good to wear, people are more likely to use it.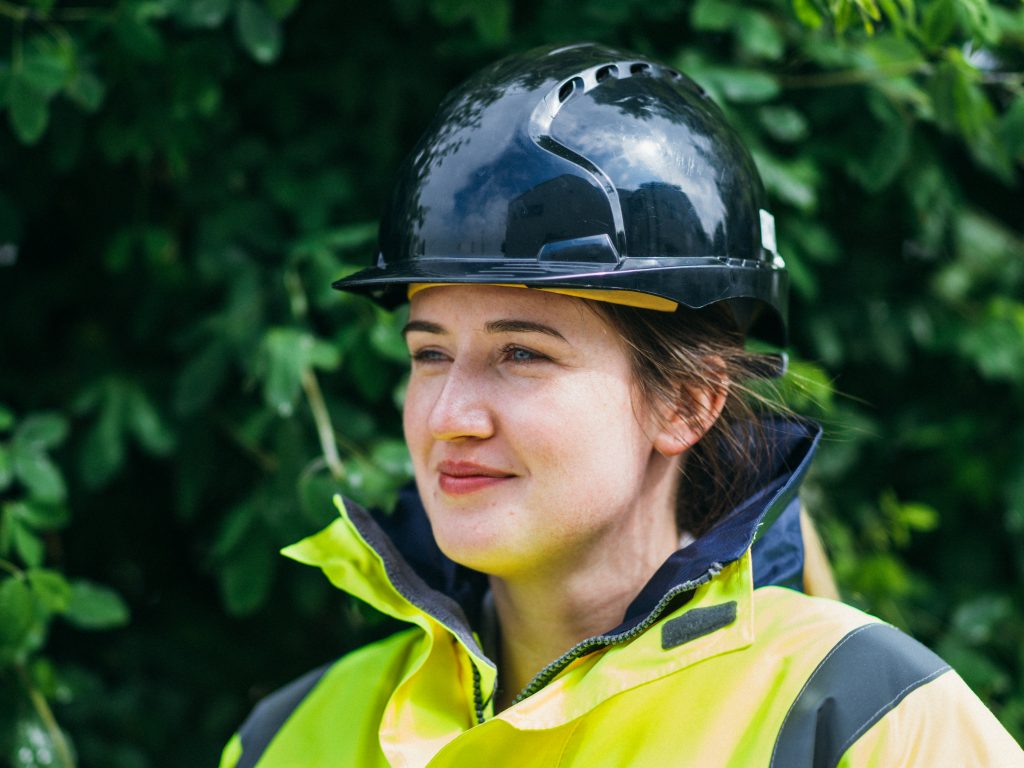 The issue can hit productivity too. If the PPE of a significant proportion of the workforce is not compliant, they may not be allowed to work on site, through no fault of their own. This issue is only going to increase in the future, if the range of PPE available does not keep up with the diversity of people entering the construction industry.
PPE manufacturers need to move away from the one-size-fits-all approach of the past and must listen to, and work with, construction workers and employers to develop a wider choice of PPE that considers the different shapes, sizes and requirements of both men and women.
We are certainly stepping-up our efforts and are committed to providing more choice. Our ever-expanding range of PPE from leading manufacturers such as Leo Workwear, not only comes in smaller sizes but is also tailored to fit men and women properly.
At OnSite Support we believe everybody matters, and that includes across genders. So that we can continue to improve our women's PPE range, we welcome your feedback and look forward to having conversations to find solutions that meet your specific needs on-site, so we can help make the construction industry more inclusive, together.
To start your conversation with us, please call us on 01293 744 444 or email hello@onsite-support.co.uk
You can view our Women's PPE here