Looking after your team
Businesses and work environments can be fast paced, with shifting demands on employees. This means we need to ensure that as employers, we're keeping up to speed with the impact this has on the health and wellbeing of all our employees.

Warren Lynes, our Managing Director, discusses how employers can help improve wellbeing in the workplace to build a productive, happy and healthy team.
Whether you work in a sedentary or a physical role, the workplace can be demanding and has the potential to affect our mental, physical and social wellbeing. According to CIPD's Health and Wellbeing at Work Report (May 2018), stress is among the top three causes of workplace absence. By looking after the health and wellbeing of your team members, you can help equip them with the tools they need to reduce stress and keep them happy and healthy.
At OnSite Support, we put people first, and this starts with our employees. We know that by looking after our team, we can ensure they're healthy, happy and committed; so they can in turn look after our clients.
So that our team can continue to feel valued, motivated and happy at work, we have the following wellbeing initiatives in place:
Nutrition
We provide breakfast for all our employees, from cereals to fruit; so that our team can start their day right and give them the energy they need for the day ahead. We also provide all staff with lunch to keep them fuelled throughout the day.
Exercise
All staff have access to an on-site gym, with a range of equipment to suit their individual fitness goals. We also issued our team members with a fitness tracker so that they can continue to monitor these goals and their overall health.
The NHS recommends doing 150 minutes of exercise per week. However according to MIND, just a 10-minute walk can increase mental alertness, energy, and positive mood states.
Even just having a short break can improve mind-set, energy and productivity, so we also have table tennis equipment that our staff can enjoy during their lunch breaks.
Health
To help monitor our team's overall health we also provide free annual health checks, which can help our team members find ways they can improve their health; so that everybody continues to go home each day healthy and happy.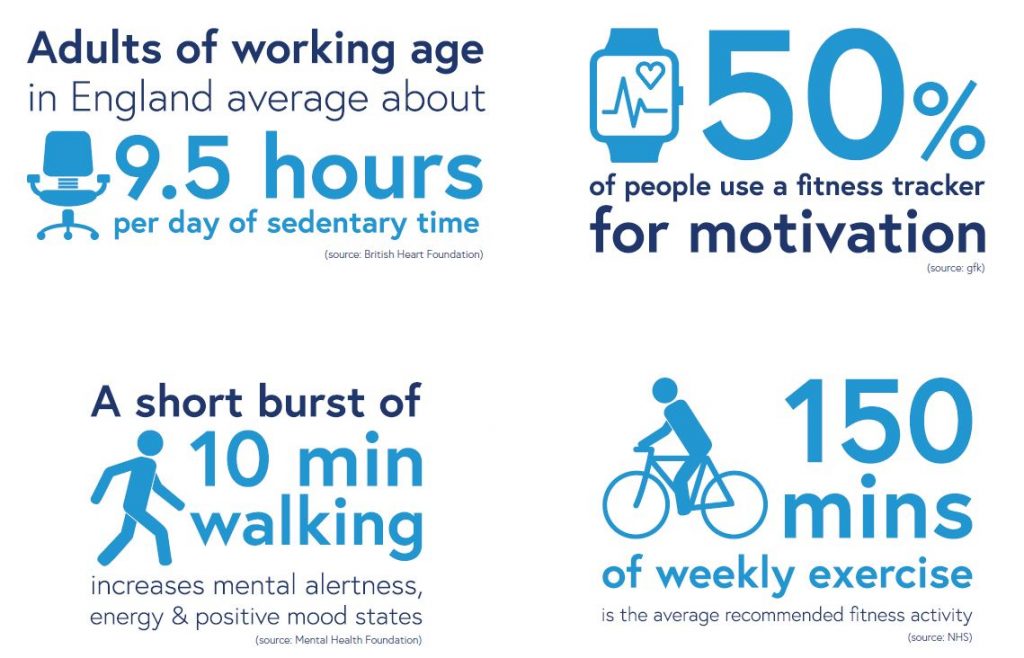 Promoting positive mental health is also important to us, so we're excited to find out more on the new workplace wellbeing programme due to be launched next month by the Royal Foundation and Mind. The programme will include a website with resources for businesses and an online training portal for employees.
Find out more here: https://www.shponline.co.uk/prince-william-mental-health-programme/
For our top tips on ways to support your team and ensure their wellbeing needs are met in a demanding construction environment, visit: https://www.onsite-support.co.uk/supporting-wellbeing-in-construction