History of OnSite Support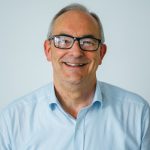 OnSite Support's story begins over 40 years ago…
With a vision to find solutions for the construction industry by providing quality products, sharing industry knowledge, and with care and a passion to help others; our CEO Richard Lynes founded what would later be known as OnSite Support Ltd.
Take a trip back in time with us to discover how OnSite Support became the company it is today.
1976
Richard Lynes started Beaver Construction Supplies in January 1976, running his business out of his home and greenhouse. This soon expanded to four garages in Redhill, Surrey as the business began to grow.
Richard began supplying his existing contacts whom he had built up a good relationship with in his early career in fixings, power tools and started to supply tools and access equipment. Very soon he realised that many clients he was in touch with required architectural ironmongery.
At this time, the construction industry was significantly different from the one we know today. Birmingham was a manufacturing hub for industry in the early 70's and standard delivery was around 12 weeks. Richard appreciated the need for far quicker delivery, this was something that could make his clients lives that much easier. With this, he decided that he would secure monthly contractual agreements for products from the Midlands with good, regular quantities of stock so products were readily available. This meant that his clients were able to receive orders more promptly than from other suppliers at the time.
"This was in the earlier days of the office fit out industry, using demountable partitions made of metal stud/aluminum trim. This was a new way of making office space quickly, economically and was simpler to alter as requirements changed. 
The business grew quickly as it heavily invested in stock." Richard Lynes, CEO, OnSite Support.
1988
The pressure of the business was affecting family life when Richard had an enquiry from a business asking if they had ever thought of selling. After a lot of negotiation, Richard and his wife decided to sell the assets and goodwill of Beaver Construction Supplies to K&K Group in January 1988 as the company grew too large for him to be able to manage on his own.
1989
With Richard's passion to help others and his knowledge of the construction industry, he couldn't be kept away for long. In April 1989, Richard bought back the tools and equipment from K&K as agreed in the original deal. So whilst K&K kept kept the company name and continued with the architectural hardware, Richard now had the tools and access equipment. With these, Richard began his venture as OnSite Supplies trading from Horley, Surrey.
This business grew steadily, supplying tools and site equipment for the construction industry and agricultural merchants.
"Something we learned was there is always a premium end to a market. Not just premium brands, but products fit for purpose; it's what you do and how you do it with these products, knowledge, care and a passion to serve clients needs." Richard Lynes.
1999
In 1999 OnSite Supplies acquired Highline, a quality workwear supplier; which expanded their offering to the construction industry and the company continued to grow.
2004
In January 2004, Richard and his family bought the current premises in Three Bridges, Crawley, West Sussex, which they had rebuilt and officially moved into the new premises in July 2004.
2011
Acquisition of Andrew Beattie & Co.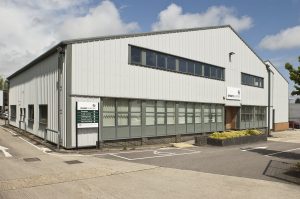 2012
In 2012, the business rebranded as OnSite Support Ltd, in January 2012; which seemed like a great name since they were becoming more than just a supplier. Their goal was to not only provide supplies to the construction industry, but also support by working with their clients to understand their needs and challenges to offer them the most suitable products and processes, along with bespoke advice.
"OnSite Support continues to look ahead to provide our clients with more than merely supplies. Our goal is to provide support for the client with reliable, innovative processes all incorporated in business to give the OnSite Experience." Richard Lynes.
2016
OnSite Support underwent a state of the art fit out and rolled out the OnSite Experience for clients.
You can read more about OnSite Support today on our About Us page.