Meet the team
The Directors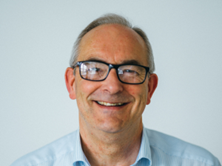 Richard Lynes, CEO
As the founder and CEO of OnSite Support, Richard has led the business for over 40 years, and can still be found in the office most days providing support for the leadership and wider team. In his spare time, he is passionate about assisting the community and to helping the disadvantaged – which is an area close to his heart.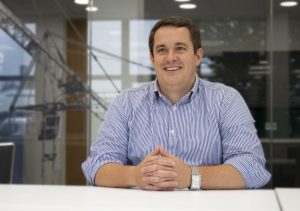 Warren Lynes, Managing Director
Warren joined the business in 1998 and now heads up the running of the business under the watchful eye of his dad. Like the rest of his family, Warren believes strongly in serving his community as well as the business and plays an active role in OnSite Support's regular CSR initiatives. Don't tell anyone, but Warren hates public speaking; he'd far rather enjoy a good old Nando's and a few drinks with his family and friends!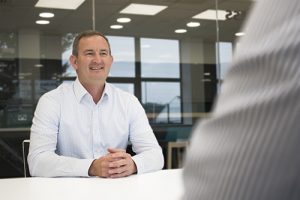 Damian Lynes, Sales Director
Having been with the company over 28 years, Damian says he still really enjoys the challenge of his job. He most enjoys the strategic aspects, helping his team identity where we can best support our clients, building partnerships and growing our businesses together. In his spare time Damian dedicates his time to his family and friends and the great things in life.
Strategic Relationship Team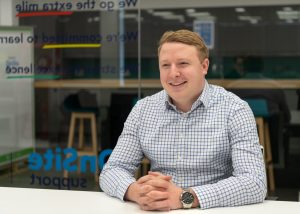 Murray Hopwood, Strategic Relationship Manager 
Murray is one of our newest strategic relationship managers here at OnSite Support. He is responsible for some of our biggest accounts and takes great pride in creating good partnerships with new and existing clients within his portfolio. Murray is always keen to learn new skills and has worked in the construction industry for a number of years now. Outside of work, Murray enjoys a good drink with the family, as well as spending quality time with his daughter.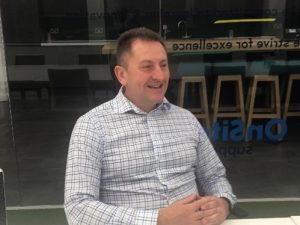 David Nagy, Strategic Relationship Manager
David has worked in the construction industry for over twenty years, both in the supply chain and for principle contractors. He has a passion for finding innovative solutions to tricky problems and doing the best for his customers. David is highly knowledgeable and enthusiastic and even in the worst situations David somehow manages to maintain a positive and determined mindset throughout.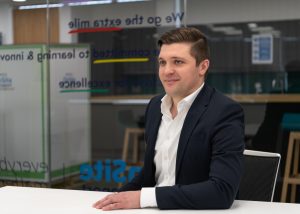 Tom Pittock, Strategic Relationship Manager
One of Tom's roles is to be an advocate of the OnSite Support vision of being leading experts in construction safety and site support. His slogan is 'health & safety is an investment, not a cost'. When he gets time away from work, he'll fire up the BBQ, bring out some red wine an have a good time with family. Most of all he loves making a difference to peoples lives. That is why he is involved in a leading charity feeding the disadvantaged and supporting ones in devastation.
Account Management Team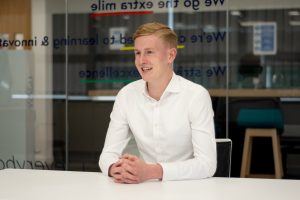 Harrison Lynes, Account Manager
Harrison has been with the company over a year now and is involved in the day-to-day activities of ensuring his accounts are given the OnSite Support experience everyday. Harrison enjoys getting to know his clients and takes pride in being able to make their day a little bit easier. In his spare time, Harrison is a keen footballer and can often be found having a kick around with friends.
Isaac Thomson, Account Manager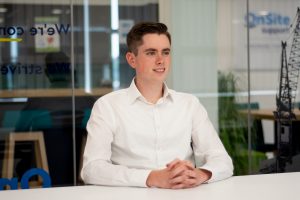 Isaac has been with us since July 2018 and is loving it so far. His role involves helping clients on a day-to-day basis and he enjoys providing a seamless experience. When he is not at work, Isaac can be found exercising or enjoying a good kebab. He is a key member of the OnSite Support team and fully enjoys working with customers and providing them with all the resources they need.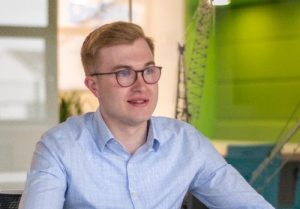 Levi Wheeler, Account Manager
Levi has been with OnSite Support for over six years, as a key account manager. What he enjoys most is problem solving and helping clients by working with them to achieve their strategic objectives. In his spare time, Levi enjoys a good game of football and spending time with family and friends.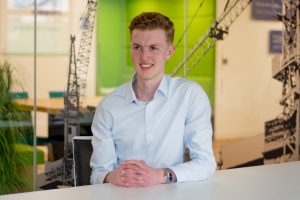 Gareth Wheeler, Account Manager
Gareth is one of our newest account Managers here at OnSite Support. His role includes serving Key Accounts and always thinking outside the box to create solutions for our customers. As one of the newest Account Managers, Gareth enjoys learning and developing his knowledge and loves all things data – driving his passion for our PLUS program. When he's not at work, Gareth can be found strumming a guitar, playing a variety of songs.
Customer Excellence Support
Christina Allen, Customer Excellence Team Leader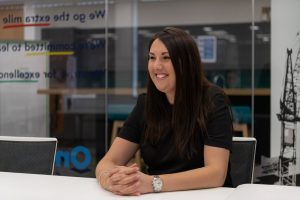 Christina has a lot of experience dealing with clients on a day-to-day basis. She specializes in giving them the best and making sure the client is happy with the products and services that we provide them. If issues arise, Christina is always the first to offer advice or help solve the issue. She lives and breathes the OnSite Support values and is a key member of the team.
Jim Brown, Customer Excellence Manager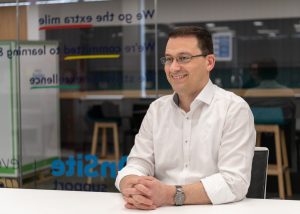 Jim is one of our longest serving Customer Excellence Members here at OnSite Support. Over the years, Jim has built up a sound knowledge of our products and services, enabling him to help both clients and colleagues with enquiries.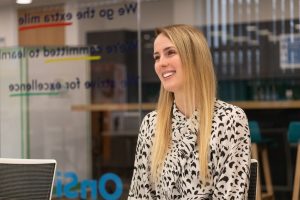 Alex King, Customer, Excellence Manager
Alex is a key member of the Customer Excellence Support Team; she spends her day making sure all our clients are given the best experience when using OnSite Support. Alex prides herself in a quick turnaround from phone call, to order, to getting it out of the door and to the customer. In her spare time Alex loves to spend time with her family, especially her 2 year old son.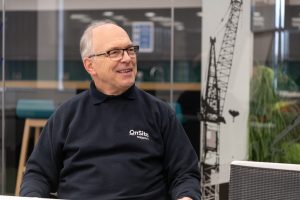 Tim Payne, Customer Excellence Manager
Tim is passionate about customer care and has excellent people skills. He enjoys responding to personal needs, whether it is family or anyone that he comes into contact with. Tim is involved in charity work and has provided support through the Rapid Relief Team to other charities holding events. Tim is a family man with six children and ironically six grandchildren. He is keen on leading a healthy and active lifestyle – despite spending most of his week at a desk.
Zinnia Thomson, Customer Excellence Manager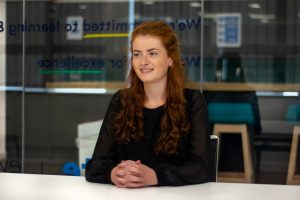 Zinnia is a key member of the customer excellence support team. She is one of the friendly voices you hear on the phone, always ensuring the client is happy with their experience when using OnSite Support.  Zinnia always has a highly positive can-do attitude, which is what we are all about here at OnSite Support. Zinnia is the sister of Isaac Thomson, one of our account managers – further boosting the family atmosphere that we have at OnSite Support.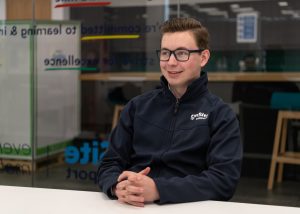 Terry Marsh, Customer Excellence Manager
Terry is one of our newer Customer Excellence Managers, starting off in the Marketing Department. He thoroughly enjoys problem solving and working to give the customer the best experience from the initial enquiry right through to the delivery when working with OnSite Support. Outside of work Terry enjoys spending time with Friends and family and continuing the football culture at OnSite support is a big fan of Tottenham Hotspurs.
Claudio Magalhaes, Customer Excellence Manager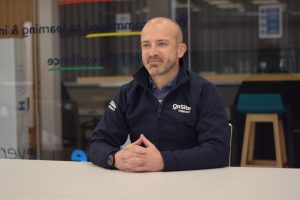 Claudio is one of our newest members of the customer excellence team. He prides himself on his commitment to create customer loyalty and build close, long term, client relationships. Claudio thinks it's particularly important to fix issues before they happen. When he's not at work, he loves to spend time with his family, especially when they are travelling together.

Michelle Caiado, Customer Excellence Manager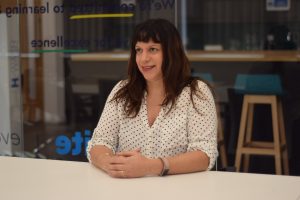 Michelle is also new to the customer excellence team. She enjoys adding a personal touch with every call and believes that making the customer journey efficient, is one of the most important parts of her role. In her spare time Michelle can be found at the gym doing kickboxing or tai-chi classes. Most of all Michelle enjoys spending time with her family.
Sales Support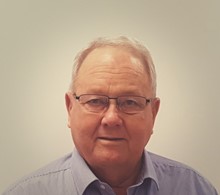 Anton Stutterheim, Sales Project Manager
Anton enjoys working person to person with people and specially to help clients find solutions appropriate to their needs, and as having been involved in environmental protection in the fields of electricity distribution, aquatics, nature conservation, construction and civil engineering, the subject of safety and protection is close to his heart! At OnSite Support everybody matters and assisting our customer excellence teams in promoting solutions as well as overcoming supply issues and complaint resolution, is a very important part of his day.
Humphrey Byng, Sales Executive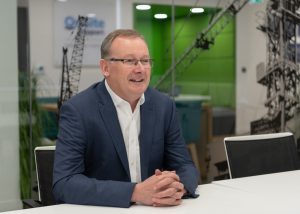 Humphrey has been with the company for twenty years and loves using his vast experience and expertise to come up with the right solutions for his clients, always going the extra mile when necessary. Outside of work Humphrey loves spending time with his four daughters as well as his new granddaughter and is also known for having a deadly right foot on the football pitch.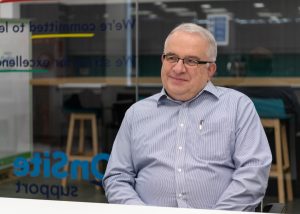 John Layton, Merchant Sales Executive
 John is responsible for our resale accounts; he is the friendly figure many of you see on a daily basis. However due to COVID visits have been limited. But as John says, 'But by and large trade is busy', all thanks to his positive mindset – John is flat out serving our merchant and resale accounts. John also enjoys regular walks – he says he has a weekly target of 70,000 steps, but you know like most of us, only 55,000 of those get done! John also enjoys spending time with his grandchildren and can often be found having a game of football with them.
Operations
Vincent Jenkins, Operations Manager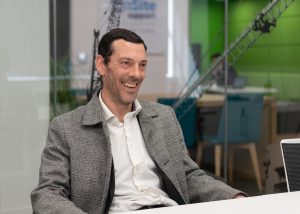 Vince has been with OnSite Support for over nine years now and he loves the daily challenges of his role. No day is the same and that is what Vince enjoys the most. He is responsible for a number of the critical functions at OnSite Support and ensures that both staff and clients are properly looked after. Throughout 2020 Vince was responsible for the implementation of our new state of the art ERP system. This was a huge success and Vince is one of the most valued members of the OnSite Support team not just because of this, but because of his brilliant ability to deliver projects on time and successfully. In his spare time Vince is an avid angler and now he can be found passing on that passion to his son and maybe even his daughter…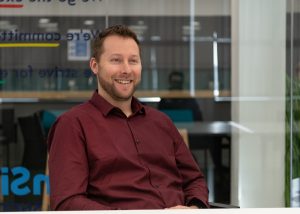 Kerwyn Berndt, Warehouse Manager
Kerwyn began his career at OnSite Support in 2018 and his positivity has had an incredible impact on the team so far. He defines his role as a personal juggler, with the key being to never drop the ball. He enjoys a challenge and loves to see a plan come together. As a native South African, Kerwyn would love the ability to fly so he can visit his family at the weekends. Showing adaptability from an early age, Kerwyn started life as a left hander and decided to swap to right-handed at the age of six!

Finance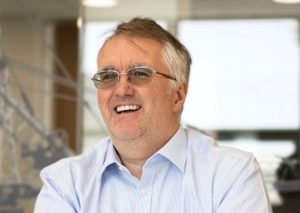 Paul Farrance, Financial Controller
Paul has been with OnSite Support for over five years. As the Financial Controller, he is involved in everything of monetary value at the company and he enjoys the variety and challenging aspects of his role. Paul is partial to a decent curry, washed down with a couple of beers, something that he has been missing owing to the pandemic. As another football fan in the company, he's the proud co-owner of AFC Wimbledon, and is eagerly awaiting the opportunity to see his team play in their new stadium – when COVID rules allow.
Marketing
Sarisha Ramsarup, Customer Marketing Manager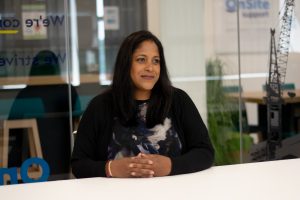 Sarisha joined the company in May this year, bringing with her a fresh perspective of the industry, having spent most of her career in hospitality. An Avid marketer of more than sixteen years, she is eager to push her creative boundaries at OnSite Support, whilst preserving the values of the company, and those of our customers too. Outside of work, Sarisha loves travelling (when she is allowed to) and spending quality time with her husband and 2 year old son. As a native South African, a good Braai, hot weather and a quick trip to the ocean are food for her soul!